ब्रह्मविद्या के लिए राष्ट्रीय वेल्स केंद्र
नि: शुल्क सामग्री
THEOSOPHY MEETINGS
Please click here for Current Theosophical Events in Cardiff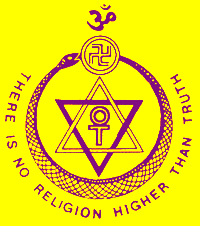 A quick guide to what Theosophy 
is all about with links to free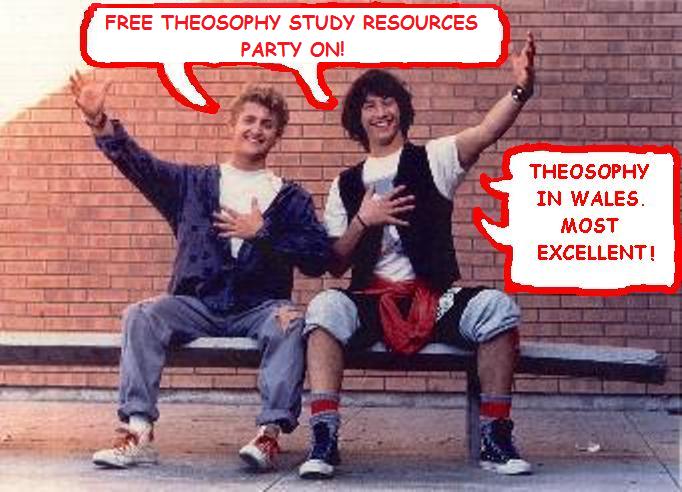 Theosophy Defined (More Detail)
Three Fundamental Propositions
The Start of the Theosophical Society
History of the Theosophical Society
Theosophical Society Presidents
History of the Theosophical Society in Wales
The Three Objectives of the Theosophical Society
Explanation of the Theosophical Society Emblem
The Theosophical Order of Service (TOS)
Glossaries of Theosophical Terms
A B C D EFG H IJ KL M N OP QR S T UV WXYZ
Complete Theosophical Glossary in Plain Text Format
1.22MB
Your Own Theosophy Group Starts Here
A Guide to starting your own Theosophy Group
The Secret Doctrine
Three Fundamental Propositions
गुप्त सिद्धांत
तीन मौलिक प्रस्ताव
Gupta sid'dhānta
Tīna maulika prastāva
Helena Petrovna Blavatsky presents three fundamental propositions in The Secret Doctrine, these are;
1 That there is an omnipresent, eternal, boundless, and immutable reality of which spirit and matter are complementary aspects.
2 That there is a universal law of periodicity or evolution through cyclic change.
3 That all souls are identical with the universal oversoul which is itself an aspect of the unknown reality.
Helena Petrovna Blavatsky गुप्त सिद्धांत में तीन मौलिक प्रस्ताव प्रस्तुत करता है, इन कर रहे हैं;
1. आत्मा और बात पूरक पहलू हैं, जिनमें से एक सर्वव्यापी, अनन्त, असीम, और अपरिवर्तनीय वास्तविकता यह है कि वहाँ.
2. चक्रीय परिवर्तन के माध्यम से दौरा या विकास के लिए एक व्यापक कानून नहीं है.
3. सभी आत्माओं अज्ञात वास्तविकता का एक पहलू ही है जो सार्वभौमिक अधिक आत्मा के साथ समान हैं.
Helena Petrovna Blavatsky gupta sid'dhānta mēṁ tīna maulika prastāva prastuta karatā hai, ina kara rahē haiṁ;

1. Ātmā aura bāta pūraka pahalū haiṁ, jinamēṁ sē ēka sarvavyāpī, ananta, asīma, aura aparivartanīya vāstavikatā yaha hai ki vahām̐ .

2. Cakrīya parivartana kē mādhyama sē daurā yā vikāsa kē li'ē ēka vyāpaka kānūna nahīṁ hai.

3. Sabhī ātmā'ōṁ ajñāta vāstavikatā kā ēka pahalū hī hai jō sārvabhaumika adhika ātmā kē sātha samāna haiṁ.
Originally published 1888, The Secret Doctrine
 is a synthesis of science, religion, and philosophy
by the founder of modern Theosophy,
Helena Petrovna Blavatsky
मूलतः 1888 प्रकाशित, गुप्त सिद्धांत आधुनिक ब्रह्मविद्या
 के संस्थापक,Helena Petrovna Blavatsky द्वारा एक
विज्ञान का संश्लेषण, धर्म और दर्शन है
Mūlataḥ 1888 prakāśita, gupta sid'dhānta
ādhunika brahmavidyā kē sansthāpaka,
Hēlēnā Petrovna Blavatsky dvārā ēka vijñāna
kā sanślēṣaṇa, dharma aura darśana hai
Cardiff Theosophical Society in Wales,
206 Newport Road,
Cardiff, Wales, UK. CF24 – 1DL
Events Information Line 029 2049 6017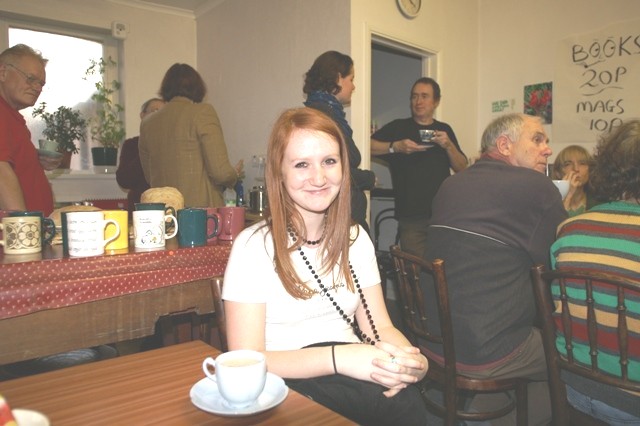 Cardiff Theosophical Society meetings are informal
and there's always a cup of tea afterwards
Free Theosophy
Study Resources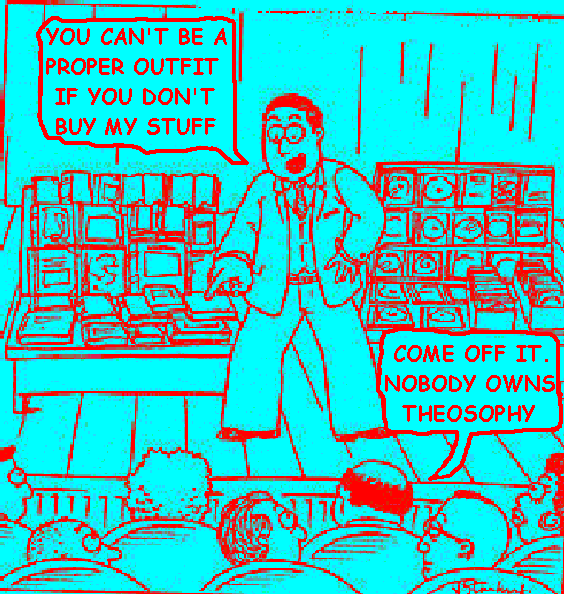 The Internet has made Theosophy accessible
to a wider public and is freeing it from 
the rigid structures and formality that 
controlled and often restricted it in the past.
 Theosophy study materials and many definitive
Theosophical works are now available free online.
As stated in the picture above,
"Nobody Owns Theosophy" and claims of   
spiritual authority should be discounted.
Theosophy has no dogma and recognises
no spiritual head.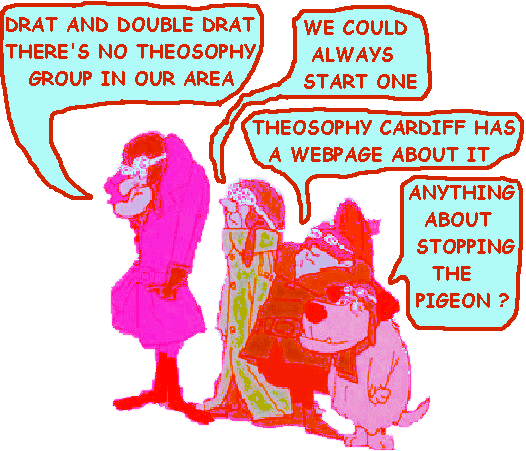 Anyone can start their own Theosophy Group
without the need to be part of a larger body.
Networking with other independent groups
has become a more attractive option.
There are sadly a few people trying to make
money out of Theosophy so please beware
of any Theosophical Group that functions
as an ancillary to a private business, or
indeed of anyone trying to hi-jack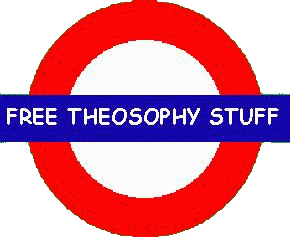 The Cardiff Theosophical Society Website
The National Wales Theosophy Website
Theosophy Wales has outfits in
Cardiff, Swansea (South Wales)
Bangor Conwy & Swansea Lodges are members
of the Welsh Regional Association (Formed 1993).
Theosophy Cardiff separated from the Welsh Regional Association
 in March 2008 and is now an independendent body   
within the Worldwide Theosophical Movement.
Welsh Regional Association (Formed 1993)
Letter of Separation, March 2008
Cardiff Theosophical Order of Service
General pages about Wales, Welsh History
and The History of Theosophy in Wales
Dave's Streetwise Theosophy Boards
The Theosophy Website that welcomes Absolute Beginners
You can use this as an introductory handout
Other Useful Links
A selection of articles on Reincarnation
Provided in response to the large number
of enquiries we receive on this subject
Theosophy and the Number Seven
A selection of articles relating to the esoteric
significance of the Number 7 in Theosophy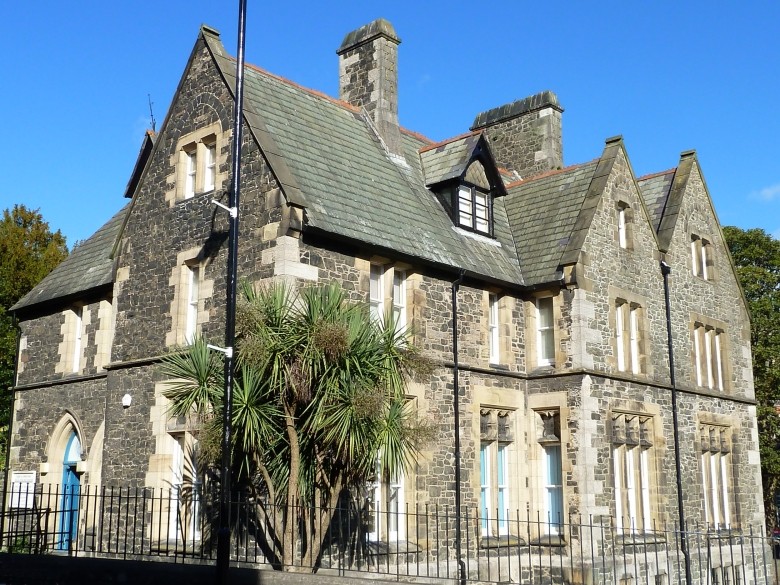 Gwynedd Museum and Art Gallery,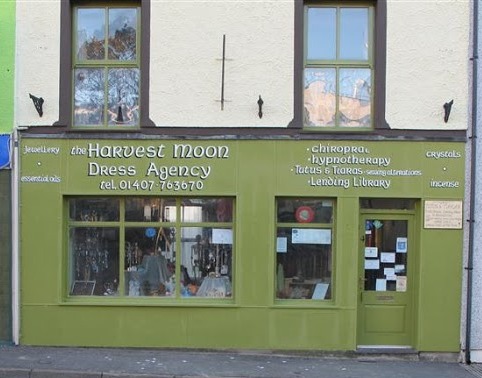 The Harvest Moon Cafe and Healing Centre
Holyhead, Anglesey, North Wales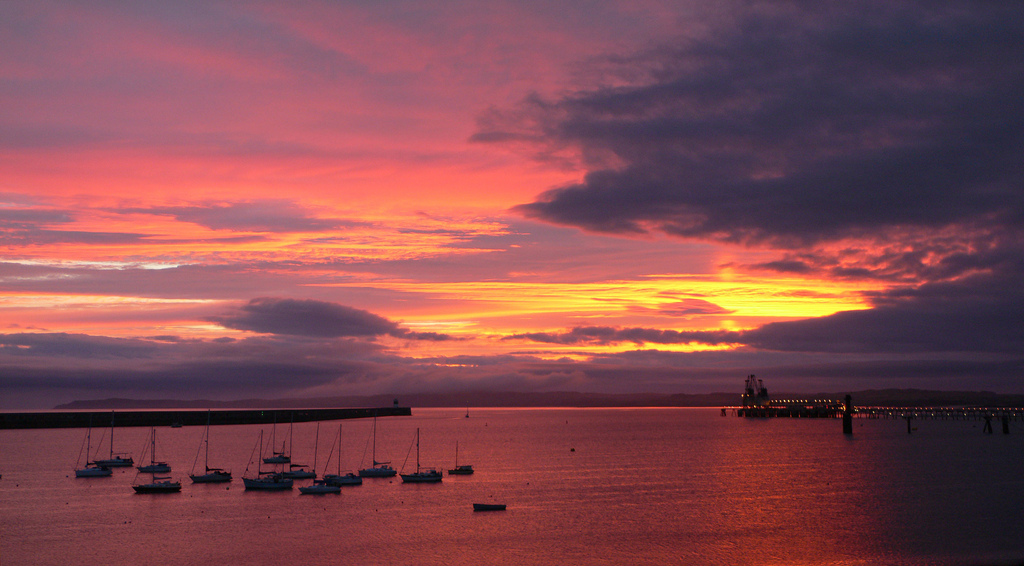 One Liners and Quick Explanations
The preparation of this Website
The Spiritual Home of Urban Theosophy
The Earth Base for Evolutionary Theosophy
Classic Theosophy Text
A Text Book of Theosophy By C W Leadbeater
What Theosophy Is From the Absolute to Man
The Formation of a Solar System The Evolution of Life
The Constitution of Man After Death Reincarnation
The Purpose of Life The Planetary Chains
The Result of Theosophical Study
An Outstanding Introduction to Theosophy
By a student of Katherine Tingley
Elementary Theosophy Who is the Man?  Body and Soul
Body, Soul and Spirit  Reincarnation  Karma
Preface to the American Edition    Introduction
Occultism and its Adepts    The Theosophical Society
First Occult Experiences   Teachings of Occult Philosophy
Later Occult Phenomena    Appendix
Preface    Theosophy and the Masters    General Principles
The Earth Chain    Body and Astral Body    Kama – Desire
Manas    Of Reincarnation    Reincarnation Continued
Karma    Kama Loka    Devachan    Cycles
Arguments Supporting Reincarnation
Differentiation Of Species Missing Links
Psychic Laws, Forces, and Phenomena
Psychic Phenomena and Spiritualism
Karma  Fundamental Principles  Laws: Natural and Man-Made  The Law of Laws
The Eternal Now  Succession  Causation The Laws of Nature  A Lesson of The Law
Karma Does Not Crush  Apply This Law  Man in The Three Worlds  Understand The Truth
Man and His Surroundings  The Three Fates  The Pair of Triplets  Thought, The Builder
Practical Meditation  Will and Desire  The Mastery of Desire  Two Other Points
The Third Thread  Perfect Justice  Our Environment  Our Kith and Kin  Our Nation
The Light for a Good Man  Knowledge of Law  The Opposing Schools
The More Modern View  Self-Examination  Out of the Past
Old Friendships  We Grow By Giving  Collective Karma  Family Karma
National Karma  India's Karma  National Disasters
The Unity Underlying all Religions
The Physical Plane  The Astral Plane
Kamaloka  The Mental Plane  Devachan
The Buddhic and Nirvanic Planes  Reincarnation  Karma
The Three Kinds of Karma  Collective Karma
The Law of Sacrifice  Man's Ascent  Building a Cosmos
Escrituras Teosóficas en Español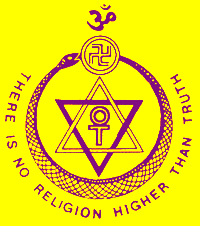 ब्रह्मविद्या के लिए राष्ट्रीय वेल्स केंद्र
नि: शुल्क सामग्री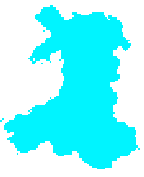 General pages about Wales, Welsh History
and The History of Theosophy in Wales
Wales is a Principality within the United Kingdom
and has an eastern border with England. The land
area is just over 8,000 square miles. Snowdon in
North Wales is the highest mountain at 3,650 feet.
The coastline is almost 750 miles long. The population
of Wales as at the 2001 census is 2,946,200.
____________________________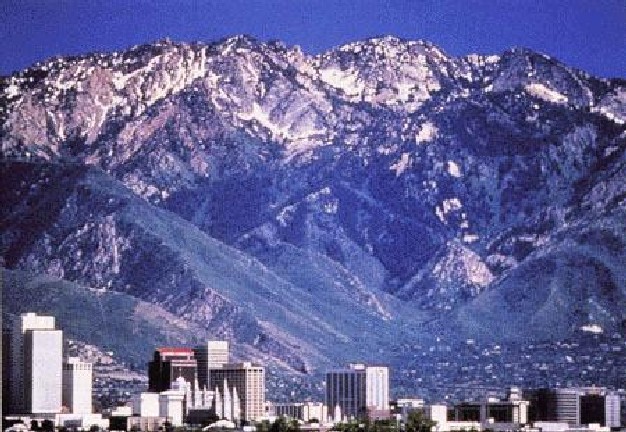 Theosophy Cardiff has links with the
the Theosophical Society in America
Alabama Alaska Arizona Arkansas California Colorado Connecticut
District of Columbia Delaware Florida Georgia Hawaii Idaho Illinois
Indiana Iowa Kansas Kentucky Louisiana Maine Maryland
Massachusetts Michigan Minnesota Mississippi Missouri Montana
Nebraska Nevada New Mexico New Hampshire New Jersey New York
North Carolina North Dakota Ohio Oklahoma Oregon Pennsylvania
Rhode Island South Carolina South Dakota Tennessee Texas Utah
Vermont Virginia Washington West Virginia Wisconsin Wyoming
Krotona School of Theosophy Ojai, California.
Retreats in Sulphur Springs, Arkansas; Kings Canyon National Park, California;
Pumpkin Hollow Craryville, New York; Orcas Island, Washington
________________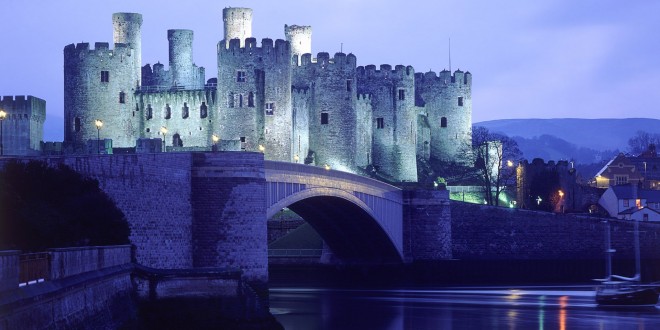 Conwy Castle is a medieval fortification in Conwy
on the North Wales coast. It was built by Edward I,
during his conquest of Wales, between 1283 and 1289.
Theosophical Movement in Wales
Mystery Benefactor Boosts Theosophy
in Bangor, Conwy & Swansea 2009
Your Own Theosophy Group Starts Here
A Guide to starting your own Theosophy Group
Theosophy Cardiff Nirvana Pages
Thoughts on Karma By L A Bosman
Tekels Park, Camberley, Surrey, England GU15 – 2LF
Article describing Tekels Park and its much
cherished wildlife by Theosophist and long
term Tekels Park Resident Madeleine Leslie Smith
_________________________
Glastonbury Pages
The Theosophy Cardiff Guide to
The Theosophy Cardiff Guide to
The Theosophy Cardiff Guide to
The Terraced Maze of Glastonbury Tor
The Grave of King Arthur & Guinevere
Views of Glastonbury High Street
The Theosophy Cardiff Guide to
_____________________
The Jewel in the Theosophical Crown
Tekels Park to be Sold to a Developer
Concerns are raised about the fate of the wildlife as
The Spiritual Retreat, Tekels Park in Camberley,
Surrey, England is to be sold to a developer
Tekels Park is a 50 acre woodland park, purchased
 for the Adyar Theosophical Society in England in 1929.
In addition to concern about the park, many are
 worried about the future of the Tekels Park Deer
as they are not a protected species.
Confusion as the Theoversity moves out of 
Tekels Park to Southampton, Glastonbury & 
Chorley in Lancashire while the leadership claim
that the Theosophical Society will carry on using 
Tekels Park despite its sale to a developer
Anyone planning a "Spiritual" stay at the
Tekels Park Guest House should be aware of the sale.
Theosophy talks of a compassionate attitude
to animals and the sale of the Tekels Park
sanctuary for wildlife to a developer has
Future of Tekels Park Badge in Doubt
Party On! Tekels Park Theosophy NOT
Tekels Park & the Loch Ness Monster
A Satirical view of the sale of Tekels Park
in Camberley, Surrey to a developer
The Toff's Guide to the Sale of Tekels Park
What the men in top hats have to
say about the sale of Tekels Park
____________________
Link Exchange Web & Blog Directory of Top Sites Dmegs.com
SEO friendly web directory of top sites & blogs organized by topic
into categories and presented according to relevance of website.