A FREE INTRO TO THEOSOPHY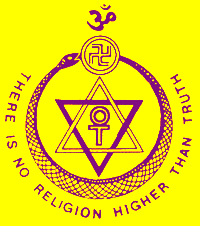 Let's Start With What Theosophy Is
The actual word Theosophy is a Greek derivative meaning Divine Wisdom but that doesn't mean much to the enquirer.
In the Theosophical Society the word has a more specific meaning in relation to the work of Society co-founder Helena Petrovna Blavatsky and later writers. H P Blavatsky's mission was to interpret Eastern Esoteric ideas for Western Society.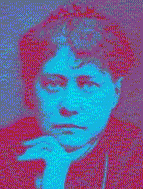 H P Blavatsky's remit was to describe a scheme for the existence of the Universe and to define man's place within that scheme. Her remit also encompassed study of the hidden dimensions of man and his potential and also the Laws of Nature.
But It's Not a Religion
H P Blavatsky presented her work as ideas for consideration and not as dogma. This format has been upheld by the Theosophical Society and everything is negotiable.
Members of the Theosophical Society are simply required to agree with its 3 objects (outlined below)
Objects of the Society
1. To form a nucleus of the Universal Brotherhood of Humanity without distinction of race, creed, sex, caste or colour.
2. To encourage the study of Comparative Religion, Philosophy and Science.
3. To investigate unexplained laws of Nature and the powers latent in man.
How The Theosophical Society Began
It all began in New York on November 17th 1875
The Theosophical Society was founded by
Helena Petrovna Blavatsky, Henry Steel Olcott who was an American Civil War Colonel, journalist and lawyer and William Quan Judge who was a New York lawyer.
The headquarters were subsequently moved to their present location in Adyar, India.
________________________
The Secret Doctrine
H P Blavatsky wrote a voluminous amount of Theosophical Literature but The Secret Doctrine, published 1888, is the big one she is remembered for, and the major reference work for Theosophists.  The book is divided into two sections, Cosmogenesis (the coming into being of the Universe) and Anthropogenesis (the coming into being of Mankind).
The Secret Doctrine is usually a rather difficult work for beginners to tackle and we have provided some material on this site which should make the way in to Theosophy much easier. But please don't give on the idea of reading The Secret Doctrine, you will probably move on to it when you feel you are finding your feet with Theosophy.
________________________
And Now,
A Quick Tour of Theosophical Ideas
The overview of Theosophical ideas offered her was written by mainstream Theosophist Charles Webster Leadbeater. The work is divided into short soundbites and Leadbeater has an accessible journalistic style.
An Outline of Theosophy
By
Charles Webster Leadbeater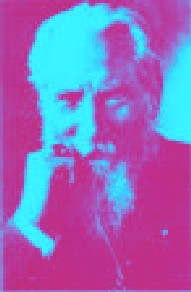 Advantage Gained from this Knowledge
______________________
The Rationale for Theosophy
A Rough Outline of Theosophy by Annie Besant is a concise round up of Theosophical principles which also examines the claims made by Theosophy. In addition, Annie Besant summarizes the Theosophical position and approach;
"We, who are Theosophists, allege that there exists a great body of doctrine philosophical, scientific and ethical, which forms the basis of, and includes
all that is accurate in, the philosophies, sciences, and religions of the ancient and modern worlds."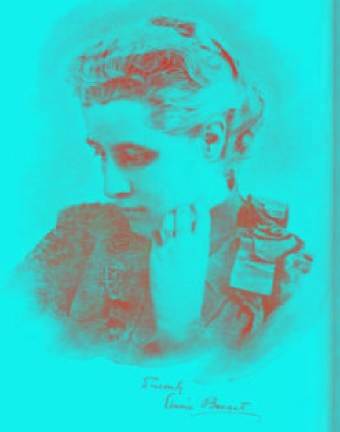 ________________________
Karma and Reincarnation
Theosophy postulates that Reincarnation or the cycle of Death and Rebirth is an integral part of our evolution and that we will all ultimately evolve beyond the need for further lives. For most of us this is rather a long way off but in the meantime we can help ourselves along and make the process a whole lot easier by studying the subject and striving to exercise some personal control over our destiny. We have more control than we might at first think.
In each life we have something to learn and our teacher is the law of cause and effect or Karma. Karma is a correcting process that pervades every level of existence without which the Universe would simply be unworkable.
In Life and Life After Death, Annie Besant covers the mechanics of the cycle of death and rebirth and what it means to the end user. She outlines how the period between physical lives is a full programme of events which can be difficult or easy depending on the life previously lived and gives encouragement and warnings regarding the Karmic consequences of our actions.
_______________________
Man's Seven Principles
If you are reading this then you will probably at least accept the possibility that there is more to us than our physical bodies.
Theosophy postulates that we have seven
principles, sometime referred to as bodies.
Here is an outline of them with their Sanskrit names and a brief description of their function.
Atma – The piece of the divine in everybody sometime referred to as the Divine Spark.
Buddhi – Our individual spiritual identity. This acts as a vehicle for the Atma
Manas – The Mind principle divided into
Higher Manas – spiritual ideals
Lower Manas – concrete and rational thought.
There is a bridge between the two called the Antahkarana. This is represented as Jacob's Ladder in the Christian Bible.
The Mortal & Immortal Principles
Atma, Buddhi and higher Manas form the immortal part of man. The four principles below are dumped at the end of your physical life and you get new ones for your next life.
Kama – The desire principle
Prana – The life energy principle
Linga Sharira – The model body or template for your physical body.
Sthula Sharira – Physical body – we are all familiar with this one.
The sevenfold constitution of man is covered in depth by the following articles;
(From a Textbook of Theosophy)
_______________________
Evolution
The Theosophical concept of evolution is very different from that of Charles Darwin who focused principally on the physical and mental
development of ourselves and the animal kingdom and the physical development plant kingdom.
The Theosophical model of evolution is very complex and far reaching and a basic description is given here to give new enquirers a handle on the subject.
Theosophy postulates that everything in the universe is evolving but to simplify the explanation, the description here is limited to the evolution of humanity and our planet.
The Earth is evolving just as we are and as we are part of our planet, our evolution and the Earth's evolution are inseparable and interdependent. Theosophists refer to this interdependence of Earth and human evolution as "Rounds and Races"
The Earth evolves through cosmic eras known as Rounds made up of smaller cosmic eras known as Globes.
The term globe refers both to the Earth that we recognize and six currently dormant companion Globes which function on other planes of nature. These Globes are known as the Planetary Chain or Chain of Globes.
A driving force composed of spiritual entities known as the Lifewave passes through each Globe of the Chain one at a time. This tour of the Globes is known as a Planetary Round. Our spiritual entities are part of the Lifewave and we are on the fourth Globe of the Fourth Round.
Seven Rounds or Tours of the Globes complete the cycle known as a Planetary Manvantara. The Earth Chain and the Lifewave then go into a period of rest known as the Planetary Pralaya.
(There are smaller Pralayas between each Globe and each Round)
Humanity evolves through mass reincarnations known as Root Races. There are seven Root Races per Globe and we are the fifth on the current Globe.
In each phase of evolution there is something to learn or develop.
This is a very basic outline and to move forward with this topic here are W Q Judge's article "Rounds and Races" and "The Planetary Chains" by C W Leadbeater in which the subject is covered in much more depth.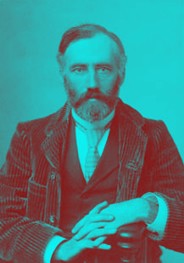 For more information on the Theosophical model of Evolution here is a link to a website dedicated to the subject.
The Earth Base for Evolutionary Theosophy
________________________
Involution and Evolution
(The Descent into Matter)
This explanation is applied to Human Evolution but please note that everything in the Universe is evolving on the same principle.
Theosophy postulates that evolution is spiritual as well as physical whereas Darwin just dealt with the physical.
We start out as Spiritual Entities but you don't get any experience for your evolution if you remain spirit. Spirit can't get its hands dirty so you need a vehicle and in our case this is a physical body.
Spirit effectively descends into matter in the form of the human body it enters and then having gained experience (hopefully) will then rise out of it. The general idea is for us to evolve by continually dropping down into matter (taking physical form) and then coming back up again. This process is known as Involution and in Theosophy this is an integral part of evolution.
Of course progress will be made and this is on an upward spiral in which although we descend into matter, both our Spiritual Entities and even the physical bodies we inhabit will slowly evolve.
Involution and Planetary Rounds
The progress of the Lifewave through the Chain of Globes begins with passage through three increasingly more physical Globes to our own, which is the most physical of all the Globes, operating on the most physical cosmic plane. The Lifewave will then move up through three less physical Globes to complete the Round.
In "The Earth Chain", W Q Judge explains the descent into matter of both the Earth and Humanity as an integral component of the evolutionary process.
______________________
The Moon is our Parent
Theosophy maintains that prior to engaging in its journey through the Earth Chain of Globes, the Lifewave completed the process with the Moon. The Moon like our Earth has a Chain of Globes and the passage of the Lifewave has now completed its cycle. The Moon we can now see is the moribund shell of the equivalent Globe to our own which operated on the same plane of nature.
W Q Judge covers the subject of the Lifewave's passage from the Moon in "The Earth Chain" (link above) and also gives an excellent explanation in
"On Evolution" in response to a question from an enquirer.
______________________
A Word About Sanskrit
A brief look at Theosophical writings will reveal that Theosophy uses Sanskrit terms to describe many of its concepts
Theosophists have good business and esoteric reasons for using Sanskrit terms. Sanskrit is not just a language in the sense of verbal communication, it has other dimensions and attributes that go far beyond practical everyday language.
Sanskrit is the ancient religious, philosophical and scientific language of India through which learning has been handed down in written form since at least 1000 BCE. Before the written form arrived, Sanskrit must have been the basis of a phenomenal oral tradition. Despite being the most successful world language, English as we can understand it only goes back about as far as the works of John Skelton 1525ish.
By its esoteric nature and rarified use, Sanskrit has also been protected from distortion and pollution by other languages. English has the problem that some words vary in meaning around the world.
_______________________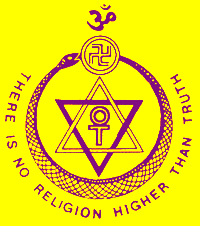 206 Newport Road,
Cardiff, Wales, UK, CF24 – 1DL.
For more info on Theosophy
Try these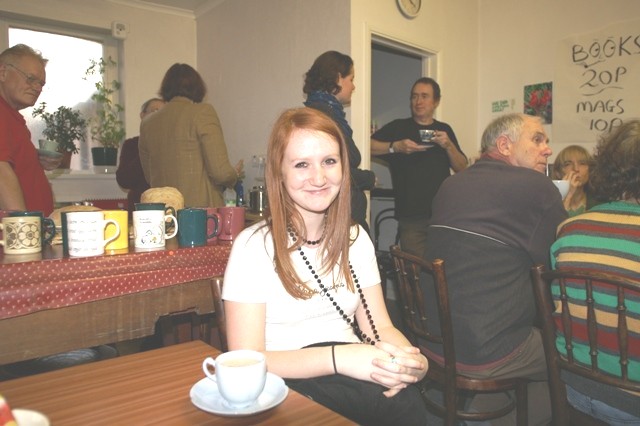 Cardiff Theosophical Society meetings are informal
and there's always a cup of tea afterwards
The Cardiff Theosophical Society Website
The National Wales Theosophy Website
Bangor Conwy & Swansea Lodges are members
of the Welsh Regional Association (Formed 1993).
Theosophy Cardiff separated from the Welsh Regional Association
 in March 2008 and is now a stand alone group affiliated 
to the Adyar Theosophical Society.
High Drama & Worldwide Confusion
as Theosophy Cardiff Separates from the
Welsh Regional Association (formed 1993)
Dave's Streetwise Theosophy Boards
This is for everybody not just people in Wales
Theosophy Cardiff's Instant Guide to Theosophy
General pages about Wales, Welsh History
and The History of Theosophy in Wales
Welsh Regional Association (Formed 1993)
Letter of Separation, March 2008
Tekels Park, Camberley, Surrey, England GU15 – 2LF
Article describing Tekels Park and its much
cherished wildlife by Theosophist and long
term Tekels Park Resident Madeleine Leslie Smith
Teosofia en Cardiff (Página en Español)
One Liners & Quick Explanations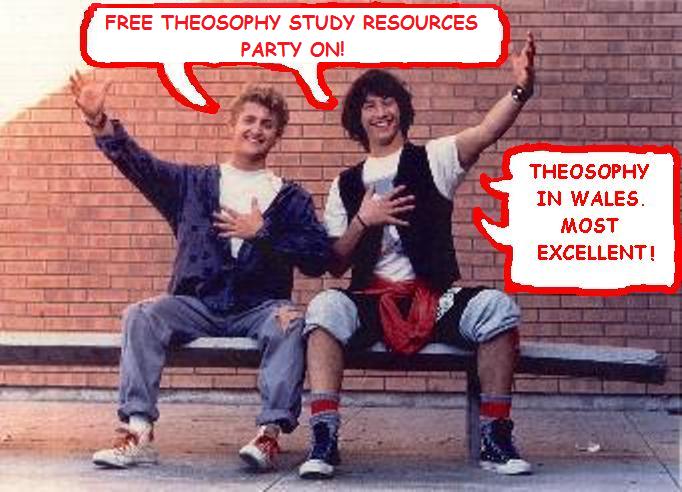 Theosophy Cardiff Nirvana Pages
The Most Basic Theosophy Website in the Universe
If you run a Theosophy Study Group you can use
this as an introductory handout
The preparation of this Website
Your Own Theosophy Group Starts Here
A Guide to starting your own Theosophy Group
The Spiritual Home of Urban Theosophy
The Earth Base for Evolutionary Theosophy
Thoughts on Karma By L A Bosman
_____________________
The Jewel in the Theosophical Crown
Tekels Park to be Sold to a Developer
Concerns are raised about the fate of the wildlife as
The Spiritual Retreat, Tekels Park in Camberley,
Surrey, England is to be sold to a developer
Tekels Park is a 50 acre woodland park, purchased
 for the Adyar Theosophical Society in England in 1929.
In addition to concern about the park, many are
 worried about the future of the Tekels Park Deer
as they are not a protected species.
Confusion as the Theoversity moves out of 
Tekels Park to Southampton, Glastonbury & 
Chorley in Lancashire while the leadership claim
that the Theosophical Society will carry on using 
Tekels Park despite its sale to a developer
Anyone planning a "Spiritual" stay at the
Tekels Park Guest House should be aware of the sale.
Theosophy talks of a compassionate attitude
to animals and the sale of the Tekels Park
sanctuary for wildlife to a developer has
Future of Tekels Park Badge in Doubt
Party On! Tekels Park Theosophy NOT
Tekels Park & the Loch Ness Monster
A Satirical view of the sale of Tekels Park
in Camberley, Surrey to a developer
The Toff's Guide to the Sale of Tekels Park
What the men in top hats have to
say about the sale of Tekels Park
____________________
Classic Introductory Theosophy Text
A Text Book of Theosophy By C W Leadbeater
What Theosophy Is  From the Absolute to Man
The Formation of a Solar System  The Evolution of Life
The Constitution of Man  After Death  Reincarnation
The Purpose of Life  The Planetary Chains
The Result of Theosophical Study
An Outstanding Introduction to Theosophy
By a student of Katherine Tingley
Elementary Theosophy Who is the Man?  Body and Soul   
Body, Soul and Spirit  Reincarnation  Karma
Preface to the American Edition    Introduction
Occultism and its Adepts    The Theosophical Society
First Occult Experiences   Teachings of Occult Philosophy
Later Occult Phenomena    Appendix
Preface    Theosophy and the Masters    General Principles
The Earth Chain    Body and Astral Body    Kama – Desire
Manas    Of Reincarnation    Reincarnation Continued
Karma    Kama Loka    Devachan    Cycles
Arguments Supporting Reincarnation
Differentiation Of Species Missing Links
Psychic Laws, Forces, and Phenomena
Psychic Phenomena and Spiritualism
Karma  Fundamental Principles  Laws: Natural and Man-Made  The Law of Laws 
The Eternal Now  Succession  Causation The Laws of Nature  A Lesson of The Law
  Karma Does Not Crush  Apply This Law  Man in The Three Worlds  Understand The Truth
Man and His Surroundings  The Three Fates  The Pair of Triplets  Thought, The Builder
  Practical Meditation  Will and Desire  The Mastery of Desire  Two Other Points
  The Third Thread  Perfect Justice  Our Environment  Our Kith and Kin  Our Nation
The Light for a Good Man  Knowledge of Law  The Opposing Schools
The More Modern View  Self-Examination  Out of the Past
Old Friendships  We Grow By Giving  Collective Karma  Family Karma
National Karma  India's Karma  National Disasters
Annotated Edition Published 1885
Preface to the Annotated Edition  Preface to the Original Edition
Esoteric Teachers  The Constitution of Man  The Planetary Chain
The World Periods  Devachan  Kama Loca
The Human Tide-Wave  The Progress of Humanity
Buddha  Nirvana  The Universe  The Doctrine Reviewed
Nature is infinite in space and time -- boundless and eternal, unfathomable and ineffable. The all-pervading essence of infinite nature can be called space, consciousness, life, substance, force, energy, divinity -- all of which are fundamentally one.
2) The finite and the infinite
Nature is a unity in diversity, one in essence, manifold in form. The infinite whole is composed of an infinite number of finite wholes -- the relatively stable and autonomous things (natural systems or artefacts) that we observe around us. Every natural system is not only a conscious, living, substantial entity, but is consciousness-life-substance, of a particular range of density and form. Infinite nature is an abstraction, not an entity; it therefore does not act or change and has no attributes. The finite, concrete systems of which it is composed, on the other hand, move and change, act and interact, and possess attributes. They are composite, inhomogeneous, and ultimately transient.
3) Vibration/worlds within worlds
The one essence manifests not only in infinitely varied forms, and on infinitely varied scales, but also in infinitely varying degrees of spirituality and substantiality, comprising an infinite spectrum of vibration or density. There is therefore an endless series of interpenetrating, interacting worlds within worlds, systems within systems.
The energy-substances of higher planes or subplanes (a plane being a particular range of vibration) are relatively more homogeneous and less differentiated than those of lower planes or subplanes.
Just as boundless space is comprised of endless finite units of space, so eternal duration is comprised of endless finite units of time. Space is the infinite totality of worlds within worlds, but appears predominantly empty because only a tiny fraction of the energy-substances composing it are perceptible and tangible to an entity at any particular moment. Time is a concept we use to quantify the rate at which events occur; it is a function of
change and motion, and presupposes a succession of cause and effect. Every entity is extended in space and changes 'in time'.
All change (of position, substance, or form) is the result of causes; there is no such thing as absolute chance. Nothing can happen for no reason at all for nothing exists in isolation; everything is part of an intricate web of causal interconnections and interactions. The keynote of nature is harmony: every action is automatically followed by an equal and opposite reaction, which sooner or later rebounds upon the originator of the initial act. Thus, all our thoughts and deeds will eventually bring us 'fortune' or 'misfortune' according to the degree to which they were harmonious or disharmonious. In the long term, perfect justice prevails in nature.
Because nature is fundamentally one, and the same basic habits and structural, geometric, and evolutionary principles apply throughout, there are correspondences between microcosm and macrocosm. The principle of analogy -- as above, so below -- is a vital tool in our efforts to understand reality.
All finite systems and their attributes are relative. For any entity, energy-substances vibrating within the same range of frequencies as its outer body are 'physical' matter, and finer grades of substance are what we call energy, force, thought, desire, mind, spirit, consciousness, but these are just as material to entities on the corresponding planes as our physical world is to us. Distance and time units are also relative: an atom is a solar system on its own scale, reembodying perhaps millions of times in what for us is one second, and our whole galaxy may be a molecule in some supercosmic entity, for which a million of our years is just a second. The range of scale is infinite: matter-consciousness is both infinitely divisible and infinitely aggregative.
All natural systems consist of smaller systems and form part of larger systems. Hierarchies extend both 'horizontally' (on the same plane) and 'vertically' or inwardly (to higher and lower planes). On the horizontal level, subatomic particles form atoms, which combine into molecules, which arrange themselves into cells, which form tissues and organs, which form part of organisms, which form part of ecosystems, which form part of planets, solar systems, galaxies, etc. The constitution of worlds and of the organisms that inhabit them form 'vertical' hierarchies, and can be divided into several interpenetrating layers or elements, from physical-astral to psychomental to spiritual-divine, each of which can be further divided.
The human constitution can be divided up in several different ways: e.g. into a trinity of body, soul, and spirit; or into 7 'principles' -- a lower quaternary consisting of physical body, astral model-body, life-energy, and lower thoughts and desires, and an upper triad consisting of higher mind (reincarnating ego), spiritual intuition, and inner god. A planet or star can be regarded as a 'chain' of 12 globes, existing on 7 planes, each globe comprising several subplanes.
The highest part of every multilevelled organism or hierarchy is its spiritual summit or 'absolute', meaning a collective entity or 'deity' which is relatively perfected in relation to the hierarchy in question. But the most 'spiritual' pole of one hierarchy is the most 'material' pole of the next, superior hierarchy, just as the lowest pole of one hierarchy is the highest pole of the one below.
Each level of a hierarchical system exercises a formative and organizing influence on the lower levels (through the patterns and prototypes stored up from past cycles of activity), while the lower levels in turn react upon the higher. A system is therefore formed and organized mainly from within outwards, from the inner levels of its constitution, which are relatively more enduring and developed than the outer levels. This inner guidance is sometimes active and selfconscious, as in our acts of free will (constrained, however, by karmic tendencies from the past), and sometimes it is automatic and passive, giving rise to our own automatic bodily functions and habitual and instinctual behavior, and to the orderly, lawlike operations of nature in general. The 'laws' of nature are therefore the habits of the various grades of conscious entities that compose reality, ranging from higher intelligences  (collectively forming the universal mind) to elemental nature-forces.
10) Consciousness and its vehicles
The core of every entity -- whether atom, human, planet, or star -- is a monad, a unit of consciousness-life-substance, which acts through a series of more material vehicles or bodies. The monad or self in which the consciousness of a particular organism is focused is animated by higher monads and expresses itself through a series of lesser monads, each of which is the nucleus of one of the lower vehicles of the entity in question. The following monads can be distinguished: the divine or galactic monad, the spiritual or solar monad, the higher human or planetary-chain monad, the lower human or globe monad, and the animal, vital-astral, and physical monads. At our present stage of evolution, we are essentially the lower human monad, and our task is to raise our consciousness from the animal-human to the spiritual-human level of it.
Evolution means the unfolding, the bringing into active manifestation, of latent powers and faculties 'involved' in a previous cycle of evolution. It is the building of ever fitter vehicles for the expression of the mental and spiritual powers of the monad. The more sophisticated the lower vehicles of an entity, the greater their ability to express the powers locked up in the higher levels of its constitution. Thus all things are alive and conscious, but the degree of manifest life and consciousness is extremely varied.
Evolution results from the interplay of inner impulses and environmental stimuli. Ever building on and modifying the patterns of the past, nature is infinitely creative.
12) Cyclic evolution/re-embodiment
Cyclic evolution is a fundamental habit of nature. A period of evolutionary activity is followed by a period of rest. All natural systems evolve through re-embodiment. Entities are born from a seed or nucleus remaining from the previous evolutionary cycle of the monad, develop to maturity, grow old, and pass away, only to re-embody in a new form after a period of rest. Each new embodiment is the product of past karma and present choices.
Nothing comes from nothing: matter and energy can be neither created nor destroyed, but only transformed. Everything evolves from preexisting material. The growth of the body of an organism is initiated on inner planes, and involves the transformation of higher energy-substances into lower, more material ones, together with the attraction of matter from the environment.
When an organism has exhausted the store of vital energy with which it is born, the coordinating force of the indwelling monad is withdrawn, and the organism 'dies', i.e. falls apart as a unit, and its constituent components go their separate ways. The lower vehicles decompose on their respective subplanes, while, in the case of humans, the reincarnating ego enters a dreamlike state of rest and assimilates the experiences of the previous incarnation. When the time comes for the next embodiment, the reincarnating ego clothes itself in many of the same atoms of different grades that it had used previously, bearing the appropriate karmic impress. The same basic processes of birth, death, and rebirth apply to all entities, from atoms to humans to stars.
14) Evolution and involution of worlds
Worlds or spheres, such as planets and stars, are composed of, and provide the field for the evolution of, 10 kingdoms -- 3 elemental kingdoms, mineral, plant, animal, and human kingdoms, and 3 spiritual kingdoms. The impulse for a new manifestation of a world issues from its spiritual summit or hierarch, from which emanate a series of steadily denser globes or planes; the One expands into the many. During the first half of the evolutionary cycle (the arc of descent) the energy-substances of each plane materialize or condense, while during the second half (the arc of ascent) the trend is towards dematerialization or etherealization, as globes and entities are reabsorbed into the spiritual hierarch for a period of nirvanic rest. The descending arc is characterized by the evolution of matter and involution of spirit, while the ascending arc is characterized by the evolution of spirit and involution of matter.
In each grand cycle of evolution, comprising many planetary embodiments, a monad begins as an unselfconsciousness god-spark, embodies in every kingdom of nature for the purpose of gaining experience and unfolding its inherent faculties, and ends the cycle as a self conscious god. Elementals ('baby monads') have no free choice, but automatically act in harmony with one another and the rest of nature. In each successive kingdom differentiation and individuality increase, and reach their peak in the human kingdom with the attainment of selfconsciousness and a large measure of free will.
In the human kingdom in particular, self-directed evolution comes into its own. There is no superior power granting privileges or handing out favours; we evolve according to our karmic merits and demerits. As we progress through the spiritual kingdoms we become increasingly at one again with nature, and willingly 'sacrifice' our circumscribed selfconscious freedoms (especially the freedom to 'do our own thing') in order to work in peace and harmony with the greater whole of which we form an integral part. The highest gods of one hierarchy or world-system begin as elementals in the next. The matter of any plane is composed of aggregated, crystallized monads in their nirvanic sleep, and the spiritual and divine entities embodied as planets and stars are the electrons and atomic nuclei -- the material building blocks -- of worlds on even larger scales. Evolution is without beginning and without end, an endless adventure through the fields of infinitude, in which there are always new worlds of experience in which to become selfconscious masters of life.
There is no absolute separateness in nature. All things are made of the same essence, have the same spiritual-divine potential, and are interlinked by magnetic ties of sympathy. It is impossible to realize our full potential, unless we recognize the spiritual unity of all living beings and make universal brotherhood the keynote of our lives.
Try these if you are looking for a
local Theosophy Group or Centre
UK Listing of Theosophical Groups
Please tell us about your UK Theosophy Group
Within the British Isles, the Adyar Theosophical Society has Groups in;
Bangor*Basingstoke*Billericay*Birmingham*Blackburn*Bolton*Bournemouth
Bradford*Bristol*Camberley*Cardiff*Chester*Conwy*Coventry*Dundee*Edinburgh
Folkstone*Glasgow*Grimsby*Inverness*Isle of Man*Lancaster*Leeds*Leicester
Letchworth*London*Manchester*Merseyside*Middlesborough*Newcastle upon Tyne
North Devon*Northampton*Northern Ireland*Norwich*Nottingham
Perth*Republic of Ireland*Sidmouth*Southport*Sussex*Swansea*Torbay
Tunbridge Wells*Wallasey*Warrington*Wembley*Winchester*Worthing
Worldwide Directory of Theosophical Links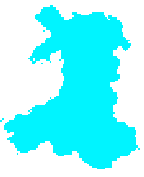 General pages about Wales, Welsh History
and The History of Theosophy in Wales
Wales is a Principality within the United Kingdom
and has an eastern border with England. The land
area is just over 8,000 square miles. Snowdon in
North Wales is the highest mountain at 3,650 feet.
The coastline is almost 750 miles long. The population
of Wales as at the 2001 census is 2,946,200.
____________________________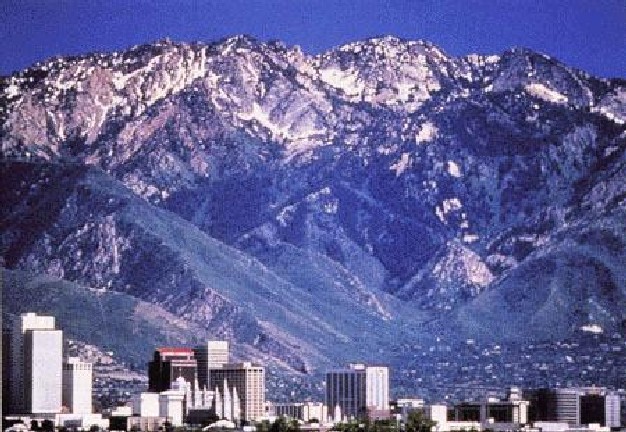 Theosophy Cardiff has links with the
the Theosophical Society in America
Alabama Alaska Arizona Arkansas California Colorado Connecticut
District of Columbia Delaware Florida Georgia Hawaii Idaho Illinois
Indiana Iowa Kansas Kentucky Louisiana Maine Maryland
Massachusetts Michigan Minnesota Mississippi Missouri Montana
Nebraska Nevada New Mexico New Hampshire New Jersey New York
North Carolina North Dakota Ohio Oklahoma Oregon Pennsylvania
Rhode Island South Carolina South Dakota Tennessee Texas Utah
Vermont Virginia Washington West Virginia Wisconsin Wyoming
Krotona School of Theosophy Ojai, California.
Retreats in Sulphur Springs, Arkansas; Kings Canyon National Park, California;
Pumpkin Hollow Craryville, New York; Orcas Island, Washington
________________
Theosophical Movement in Wales
__________________________________________
Link Exchange Web & Blog Directory of Top Sites Dmegs.com
SEO friendly web directory of top sites & blogs organized by topic
into categories and presented according to relevance of website.